Research
---
Enantioselective Cooperative Catalysis
In the arena of reaction development, we leverage the power of catalysis to engineer new reactivity.
Through a synergistic union of Lewis base and transition metal catalysis, we have developed a platform for the enantioselective α‐functionalization of acyclic esters. This protocol effectively addresses long standing issues with control over enolate geometry of acyclic nucleophiles while simultaneously decoupling enantiocontrol – engendered by the Lewis base catalyst – and reactivity, which can be tailored by tuning the ligand sphere around the metal centre.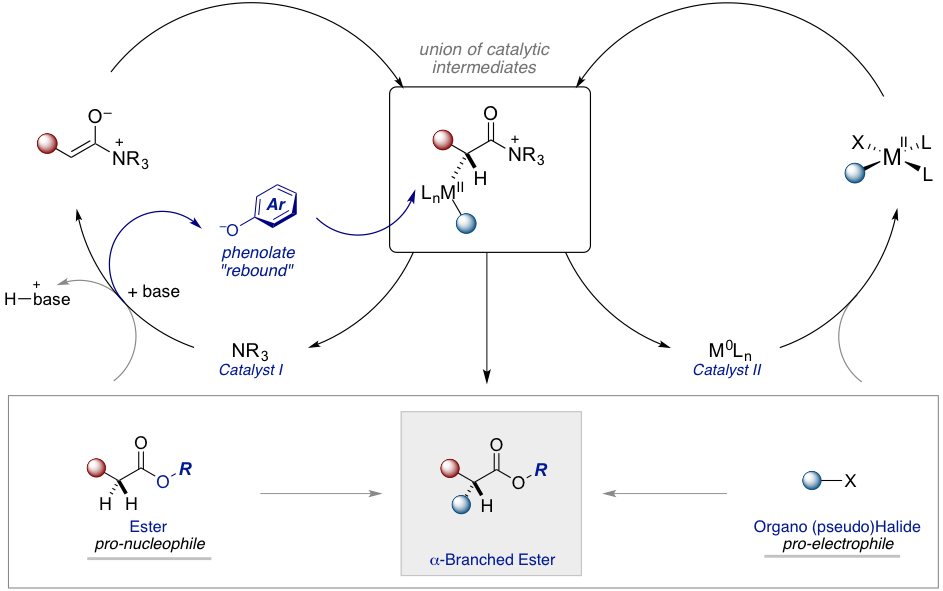 Targeted Synthesis
We are also interested in applying our cooperative catalysis methodology in the area of targeted synthesis in order to identify efficient routes for the synthesis of a variety of natural product and drug like molecules of biological interest.